Our Company
The company Casale1485 comes from a typical family-run farm involved in producing characteristic agricultural products, mainly extra virgin olive oil, pulses and cereals such as lentils, Farro, chicklings, barley, Roveja peas, chickpeas and traditional home made soups.
Casale1485 is located in Casale delle Macchie near Colfiorito, a small town in the centre of Italy, in the region Umbria, close to Tuscany and not more than two hours far from Rome and Florence. The number 1485 refers to the year in which the first written documents concerning the Casale delle Macchie date back.
Distinctive conditions such as a soil rich in minerals, a specific altitude that ranges from 780 m and 850 m and mild temperatures allow the area around Colfiorito to be an unequalled area for cereals and pulses.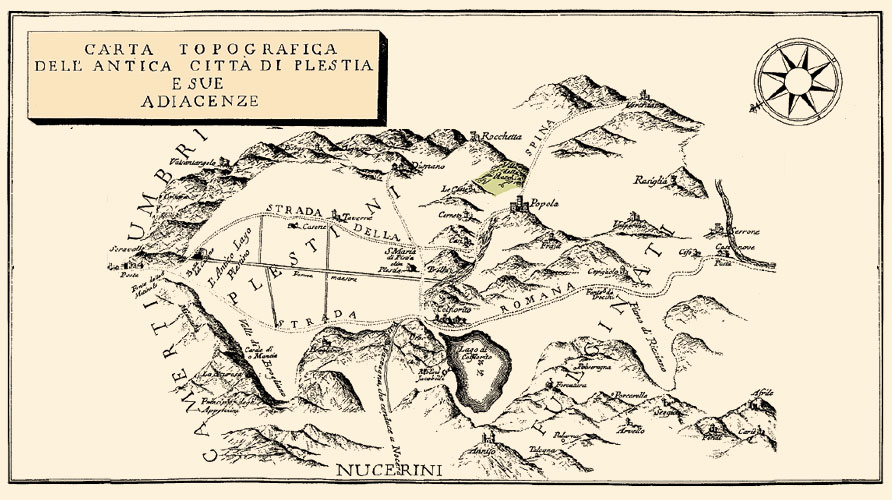 The excellence of this products is well known in Italy. We believe in respecting the environment and natural resources, and we love natural, wholesome food.  We aim to promote discovery, consumption and development of autochthonous traditional pulses and cereals, that are grown from seeds which have not been systematically selected and marketed by seed companies or developed by plant breeders.
Our pulses and cereals have been handed on from one generation of farmers to the next, and we seek to preserve their agricultural and culinary heritage. These autochthonous crop varieties are more vigorous and resistant to pests and diseases so to eliminate the need for application of harmful pesticides and they can better compete with weeds, avoiding  applying herbicides.
Casale1485 recently evolved into a small company committed to select and sell 100% Italian typical food with its private label. Besides pulses and cereals, Casale1485 proposes a range of extra virgin olive oil, puffed cereals for breakfast, polenta and Farro cous cous and regional specialties.
We guarantee the high quality of our products. They are very suitable to be used for high level cuisine, which requires meticulous preparation and the careful presentation of food.
They are highly recommended for gourmet restaurants.
We are specialized in selling our products to fashionable restaurants, wine shops, gourmet boutiques' corners, gastronomic specialty stores, health food stores  and  all qualified specialty food retailers.